Daphne Shepherd in an International Best Selling Author with her book "Path to Abundance – It's Your Time!" with a Foreword written by Bob Proctor who has been named Americas Leading Prosperity Teacher and is well known from the blockbuster movie, The Secret.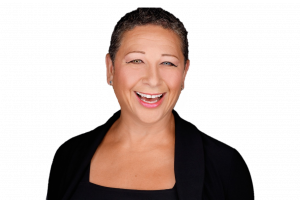 Daphne's powerful and riveting speaking engagement is about acknowledgement and the power of  your thoughts. It is about the acknowledgment that we are exactly where we are in life today due to the accumulation of our thoughts, positive or negative. It's also about acknowledging that life is something we have been gifted and that our time on earth is limited, we all have a pending expiry date.
Her keynote is chalked full of motivation inspired by examples from her own life that have manifested extraordinary success in all areas. When we truly think utilizing our intellectual faculties, doors will open for us where we can tap into the deep reservoirs of talent and infinite possibilities that are rightfully ours by design.   However, far too often we procrastinate and with procrastination, there are many stolen moments. The purpose of her talk is that the audience embrace the concept that "It's Your (their) Time" to harmonize with their deepest desires and take action to live and lead an extraordinary fulfilled life in all areas.  Daphne identifies crucial key components of the individual mindset that will help drive success, maximize opportunities, lead to breakthroughs, build awareness and unblock trapped potential enabling the achievement of optimal living.
Her passion comes out most when speaking to groups and when engaged in one-on-one interactions and she has inspired many to begin their journey on living an engaged and purposeful life!
All speaking engagements are customized for the audience, so nothing feels generic. If you have an opportunity in the future for a speaker at one of your events, big or small, we would love to hear from you. Please submit a speaking proposal guideline detailing the points of most importance for your organization/association and we will be in touch.