Daphne Shepherd is an expert in results. As a Thinking into Results Certified Consultant she has immersed herself in a lifelong study of the power of thoughts alongside Bob Proctor who is widely regarded as one of the living masters and teachers of the Law of Vibration/Attraction and Human Mind Potential.
Daphne is all about getting it done. If you're at a crossroad in life and feeling an internal stir that is telling you that it's time, Daphne has the "know how" to close the gap in getting you exactly what you want. Her dedication has blazed a magnificent life path, which has brought her phenomenal success in all aspects of her life including health, spiritual wealth, happiness and financial abundance.
She is an International Best Selling Author with her book, Path to Abundance ~ It's Your Time with Foreword written by Bob Proctor. She is an inspirational role model,mentor and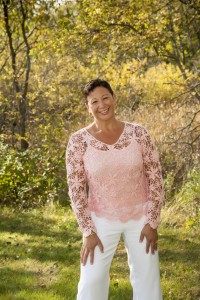 keynote speaker.
Growing up, she was recognized with the prestigious Order of Sport Excellence award from the Province of Manitoba for her skills in volleyball and in 2001 was a Top Finisher in the Body-for-Life Challenge, placing in the top 0.30% of 700,000 applicants worldwide.
Daphne is a successful real estate broker and owner of RE/MAX Encore Realty and has received the highest accolades for her award-winning service both within the RE/MAX organization and her local real estate board. She is an accomplished bodybuilder and has a beautiful holistic aura as a result of extensive training and years of experience as a massage therapist.